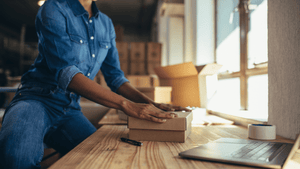 Learn about the benefits to your business and learn how to sign up
Offer Your Shoppers More Selection
Dropshipping is one of the most easiest ways to build a well performing eCommerce store. With no need to stock inventory or manage shipments, you can focus on marketing and building up a customer audience for your store.

Partnering with us is also a great way to quickly create a large selection of products for your visitors to shop. Dropshippers love us, because our products offer their shoppers so many options to choose from.
Benefit #1
NO INVENTORY AND LOW STARTUP COST
Promote your favorite Sun God Medicinals products on your website without purchasing inventory. You make the sale, we receive the order, and then our fulfillment team ships directly from our warehouse to your customer.
Benefit #2
Ease Of Scalability
With no inventory on site or warehouse team to manage the opportunity available to grow your store has never been greater. Our expert team will scale with your business and support your operational needs.
Benefit #3
Top Quality Products
Feel good about adding our products to your store. We are a trusted, national brand. People recognize our name for the quality, the safety, and the effectiveness of our formulas.
Start Here
DROPSHIPPING PROGRAM RULES
Please download and review our Dropshipping Guide before applying.
Download Here
Common Dropshipping Questions
You sign a dropshipping agreement with Sun God Medicinals.
You launch an eCommerce website where you want to list our products.
A customer places an order on your website, then you send us the order for fulfillment.
We ship the products directly to your customer.
1. You must have a federal EIN number registered for your business.
2. You must have a website up and running where you sell products. This website must have a payment processing feature where you collect your sales directly from your customer.

3. You must agree to our Minimum Advertised Pricing (MAP) policy. This policy ensures proper pricing for that our retail partners are never undercut.

4. Our team must vet and approve your website and sales methods to ensure that you align our mission, and are compliant with marketing and advertising laws for hemp products.
Once you provide us with the required business information, you can generally be approved within 3 business days or less.

The first step is to please fill out our wholesale application and tell us a little more about your business, goals, and vision.  Once you qualify as a drop-shipper then we can send you our pricing and information about our drop-shipping program. We do have a few extra questions for our website partners.
A Diverse Line Of Trusted Products
Since 2014, we have been crafting effective herbal medicine using the bioregional herbs of Southern Oregon
Hemp & Herbal Tinctures
Herbal compounding at its best!
Our signature tinctures work to infuse the right Oregon medicinal herbs & strain specific Oregon hemp in certified organic vegetable glycerin and cane alcohol. Each tincture formulated for specific body actions and symptoms like loss of sleep or muscle ease.
You'll love how easy it is to recommend the right herbs and customers love the targeted herbal focus!
Hemp Only Tinctures
Some customers only want hemp with high CBD or CBG. Maybe they are on a lot of pharmaceuticals or have unknown conditions, but still want organic herbal goodness without a lot of fillers or subpar additives.
These popular tinctures focus on the power of full spectrum sungrown Oregon hemp with varying options for potency and flavor.
Hemp Beauty Products
Beauty products are great impulse buys with higer price points.

Help your customers to de-stress with "better for you" beauty products with no harmful ingredients.
These soothing body care products designed to relax, pamper, and revitalize the skin and muscles.
Hemp Capsules
Offer your shoppers a more discreet way of getting their hemp.
Convenient pre-activated hemp ground into powder, in capsule form. These are easy to take on the go, and great for customers with dietary restrictions.
Hemp Pet Oils
Pet products are one of the fastest growing categories of hemp items.
Sales have tripled in recent years as pet owners discover just how much these products help their dogs and cats. These customers return often to buy more, making this item a great way to build customer loyalty.
Pet oils attract customers who will keep coming back.