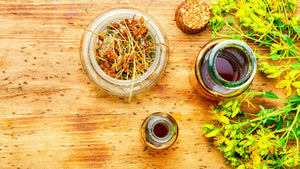 We will guide you to discovering the right herbs for your specific needs. Below you will see our main tincture categories.
Ra Herbals
Single Herb Tinctures
These organic or wildcrafted tinctures focus on the power of individual herbs. Use alone or combine several to create your own custom herbal tincture blends.
Legend Line
Multi Herb Tinctures
Known as herbal compound tinctures, these combine groups of herbs that work together toward a single purpose such as sleep support or body relief. A group of herbs working to help you feel better.
Ra Hemp and Loki
Hemp Only Tinctures
These popular tinctures focus on the power of full spectrum sun grown Oregon hemp. Various options for potency and flavor.
Legend Line
Hemp & Herbal TInctures
Combining hemp and several herbs, these tinctures are some of our best sellers. Effective herbal options that make life more comfortable.
Spotlight
Oregon Hemp Is Truly Something Special
Our unique soils and climate deliver high quality craft hemp of world renowned quality.
Discover Why...
Shop By Body Need
We make it easy to find exactly the right herbs. Select any of these needs and we will guide you to the right product.