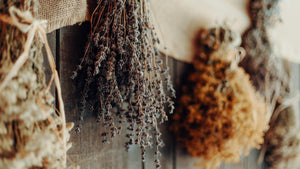 Demystifying medicinal herbs and herbal products
Meet Your Medicinal Herbs
We use organic or wildcrafted herbs from our Southern Oregon region to make our products. Learn more about why we selected these herbs and how they are used.
Visit Our Herbal Education Blog
The Sun God Blog is a great resource for anyone learning about herbs and herbal products. You'll even find a recipe or two!
Ingredient Transparency
What Goes Inside Our Products
Go beyond the label and learn how and why we choose our ingredients and who supplies them.
How Our Products Are Made
Go behind the scenes at Sun God and learn how we make effective herbal products everyone can enjoy.
Ingredients Matter
We care about everything that goes into our products, because we know you care about everything that goes into your body.
We Choose Suppliers Carefully
We strive to work with suppliers who align with our core values of unwavering quality, giving back, and environmental sustainability.