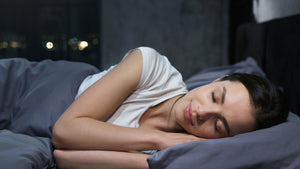 Help your body prepare for restful sleep.
Custom Blended By An
Herbalist
Specially formulated products featuring medicinal herbs that support relaxation and restful sleep.*
HYNPOS PRODUCTS ARE:
100% Natural Ingredients
Made With Medicinal Herbs
Non Habit Forming
GMO Free
Herbal Products For Sleep
Herbs Found In Hypnos Products
Blog Post
My Search For Sleep Lead Me To Herbs
My personal journey with sleep issues began twenty years ago when I began to notice my usual sleep pattern change drastically...
Hypnos Customer Testimonials
★★★★★

HYPNOS HERBAL TEA

The tea is flavorful and it is relaxing! This is my tea from now on. I have tried other teas and this is by far the best tasting and highest quality!

Robert Thompson

Fort Worth, TX
★★★★★

HYPNOS HERBAL TINCTURE

The herbs in this must be the magic, because this product worked right away - and has continued to do so. I'm on my fourth bottle now..

Dave

Burney, CA
★★★★

HYPNOS HERBAL TEA

Unbelievable and very strong! You do not need to use very much for a hardy cup of tea.

Star

Stuart, FL